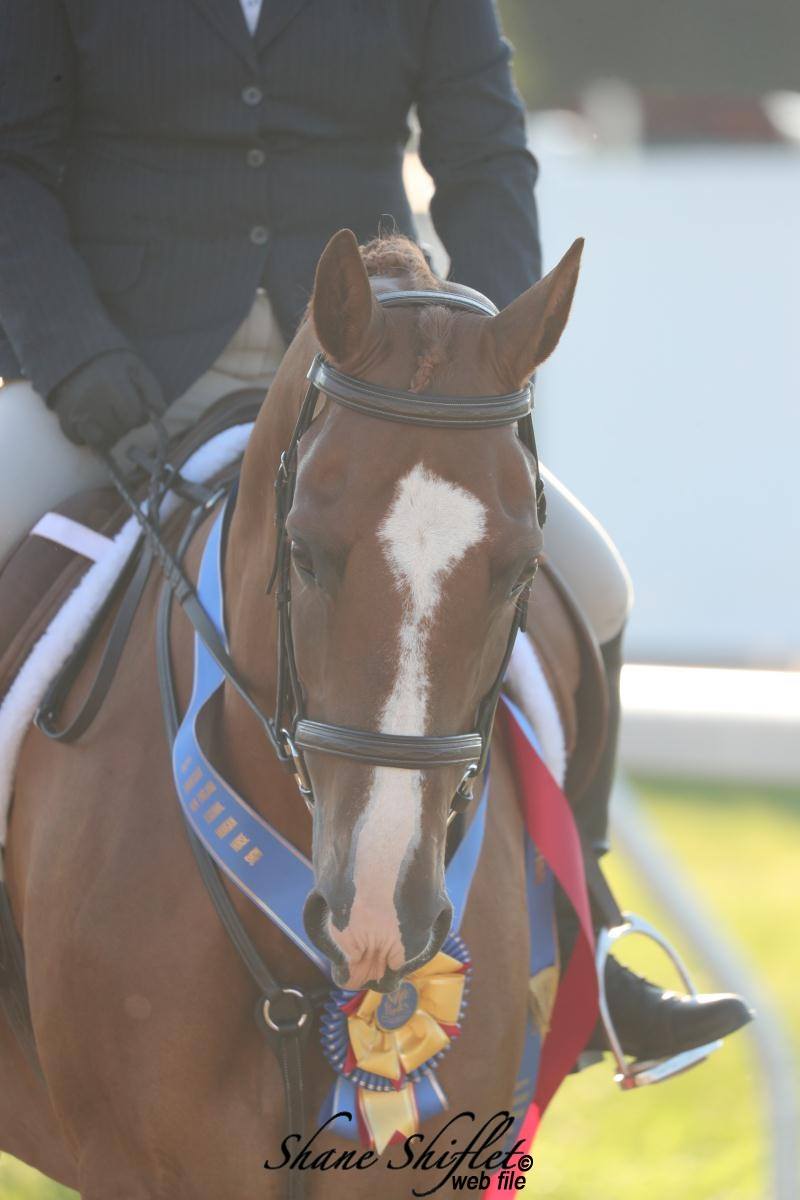 HJA Sundust
"Jimmy" is undoubtedly one of a kind, and is one of the biggest reasons we have started Figment Morgans.  As Jen's main competition partner, he has excelled at everything he has been asked to do – eventing, dressage, working hunters, fox hunting, western dressage!…you name it, Jimmy will do it with energy, a sense of humor, and opinions (he is usually right).
Perhaps more importantly, he's also the greatest friend.   In our mind, Jimmy is the ideal partner for competition and companionship, and we hope we are able to produce horses with a fraction of his versatility and kindness.
Jimmy and Jen will be focusing on dressage for the upcoming show season, but he and Katie might just have to get his working hunter game back on!
Most of all, he is healthy, happy and a very special friend (not to mention a wonderful traveling companion).  We are very excited for Jimmy's adventures in 2024!
Blitzen Golden Legacy
"Clara" came to us in January of 2018 after searching for a weanling filly.  Our friend Caylyn Walker at Blitzen Morgans had just the girl!
Clara is a smart, talented mare who enjoys a variety of jobs.  She has traveled to Morgan shows, open dressage shows, and has participated in the Future Event Horse series.  She had a nice 2021 season, with trips to Southern States Morgan, as well as several dressage shows.  In fact, she was the 2021 AMHA Open Competition Intro Dressage champion!  
Truly coming into her own as a lovely sport horse, Clara continues her career as a dressage horse, and will begin her education over fences. We are very excited about her 2024 show season!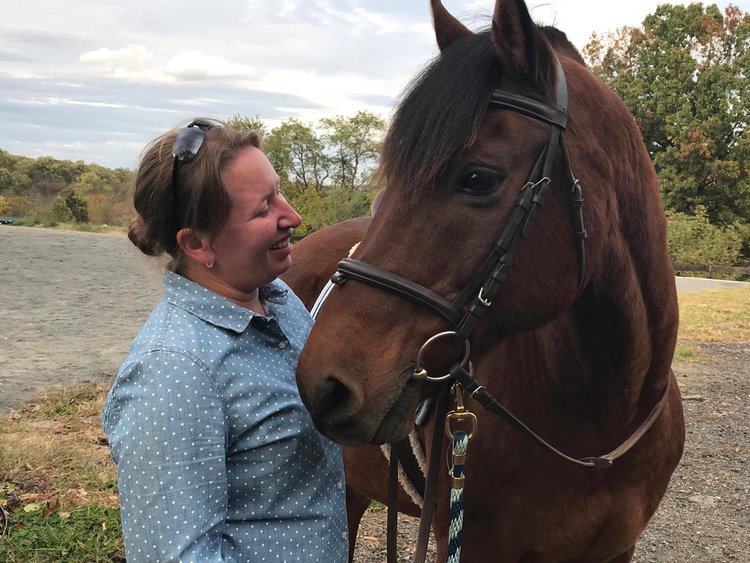 Kings Nineth Knight
"Arthur" comes to us courtesy of our friend Kate Holloway, who generously gave him to us as a companion and light riding horse.  Arthur is a good buddy to have around!  He will always make you smile with his silly sense of humor, BUT it also turns out that we struck gold with this wonderful, sweet boy.  He is "Coach Arthur!"  Or, depending on the day, "Grumpy Uncle Arthur."  There is no one better suited to bring along sassy babies and teach them the ways of the world (but also love on them and protect them when they need it, too).  We are so fortunate to have this wonderful boy to love.
Coachman's Tsunami
"Sue" is the realization of a dream for Jen (and we think Shawn is quite smitten at this point, too!).  With over 15 years of experience with the Morgan horse, it's time for us to commit to reproducing qualities we firmly believe in and love so much in a horse.  Jen has long admired Sue's offspring, having had the pleasure of meeting or staying in touch with almost all of her foals.  Magically, she is now here with us at Figment Farm, thanks to our friends at Blitzen Morgans!   She is a wonderful, loving mare and an incredible mother.  We are so proud to have her here with us.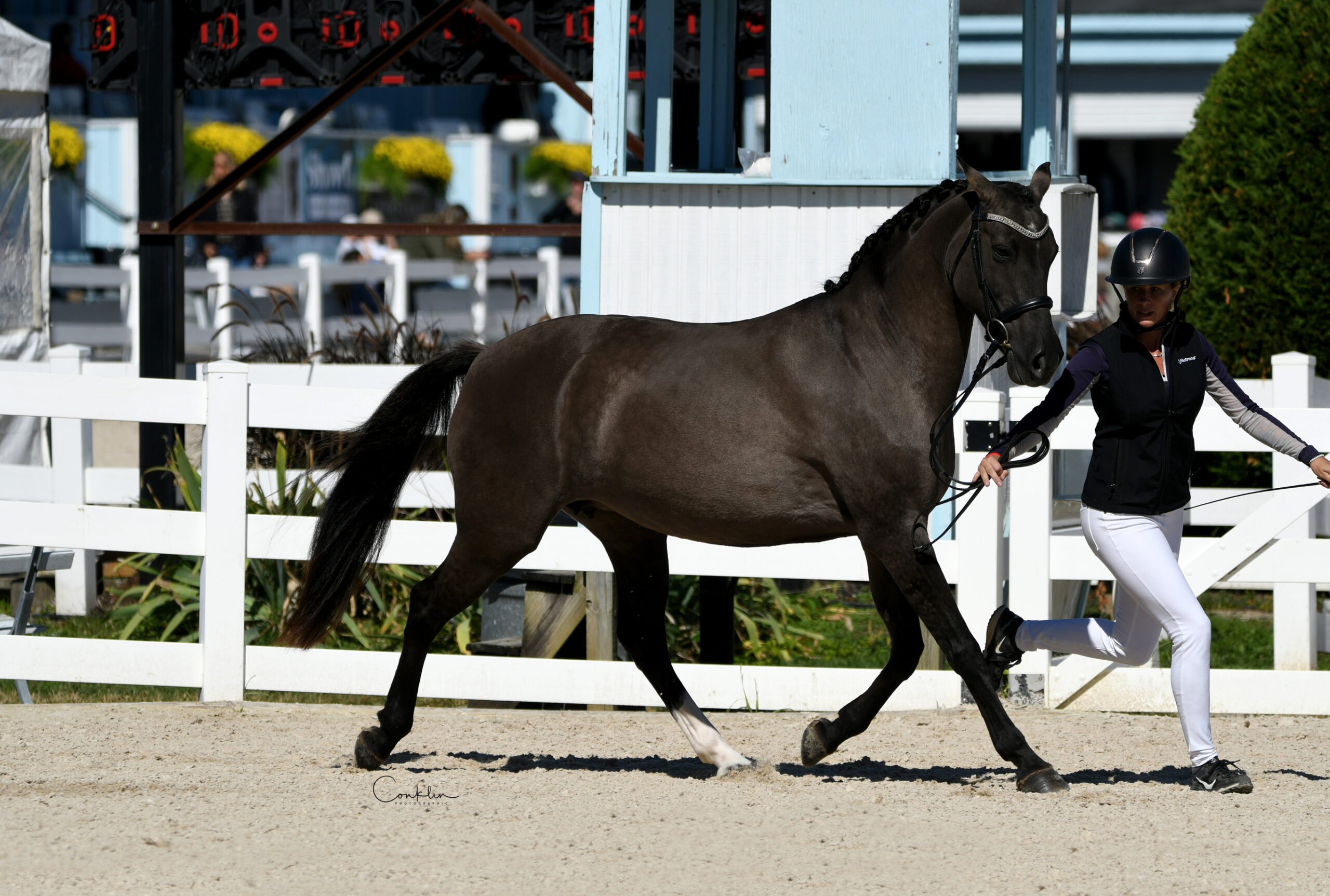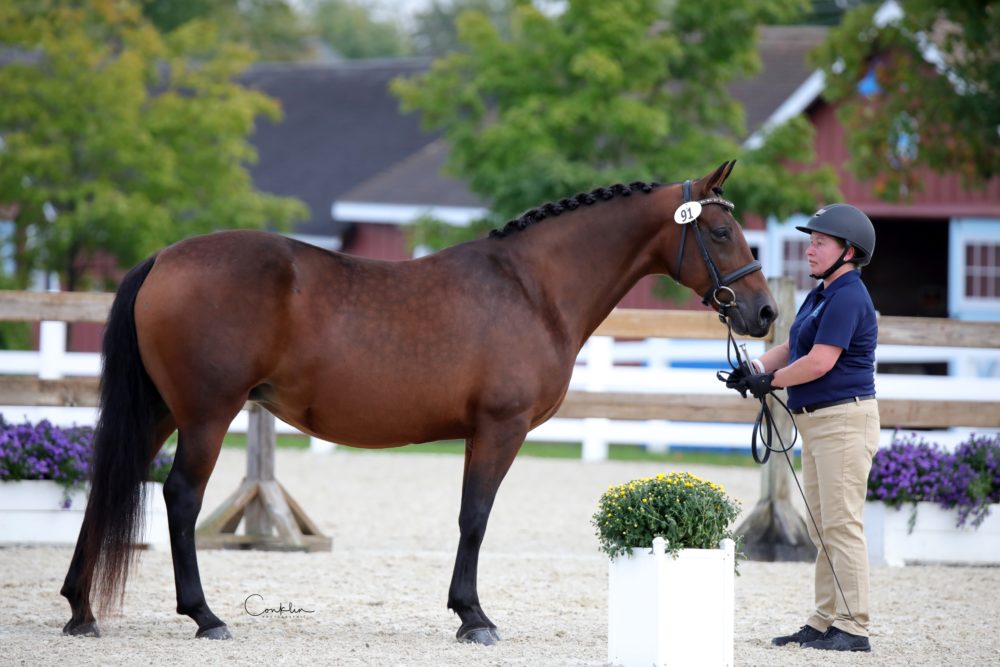 Battersea Zipper
Miss Zipper is one special girl…so special, in fact, that she convinced Jen to learn HER sport (driving) and consequently, Jen works hard in her driving lessons.  After giving us a fantastic 2021 filly, Figment Fiona (by Ensigns Majestic heir), Zipper is back to full time work and ready for the 2024 show season, where she will continue competing in dressage, and maybe even begin to dabble in lower level eventing!
Figment Firefly
"Fly" is one of those horses that worms their way into your heart.  This kind little colt did not have an easy start to life, suffering a fractured elbow during birth.  At such a young age, we were luckily able to give him a shot, and the wonderful vets at Virginia Tech's Equine Medical Center were able to help.  Fly took this all in stride, dealt with the stall rest, poking and prodding, and still kept his sweet nature.
Despite all of this, the orthopedic vets have high hopes that he will have a career, which is good news given his beautiful movement and fantastic disposition!  We look forward to watching him mature, and hope that he will be our junior stallion some day.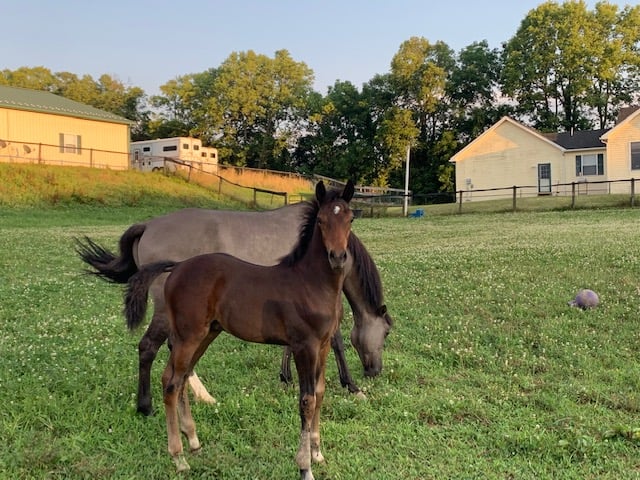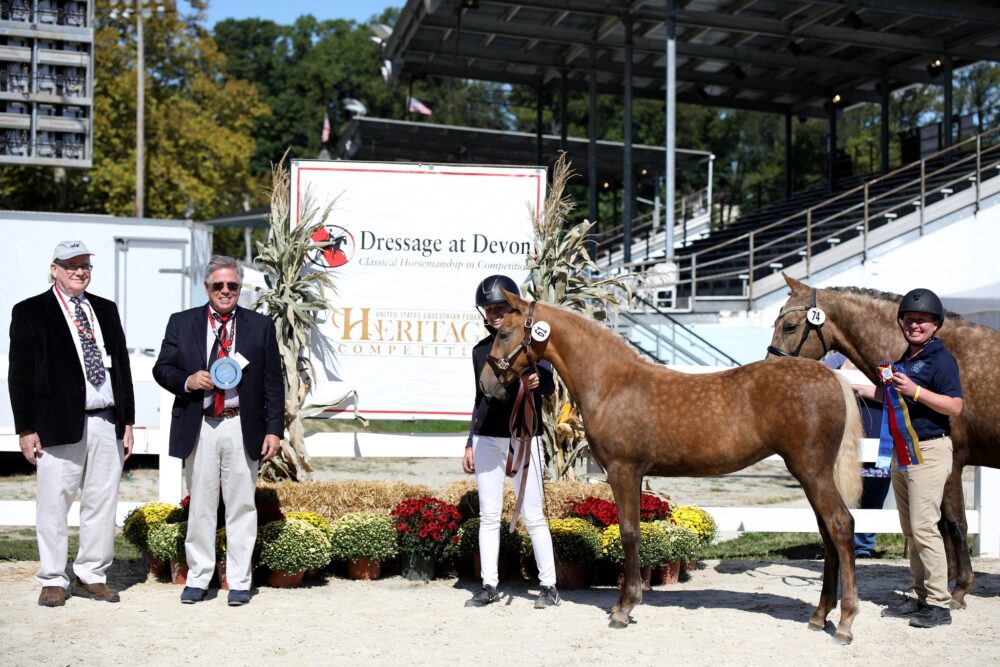 Figment Wildflower
We had a feeling that Clara's foal would be something special, and that was an understatement!
"Poppy" just happened to be born on Jen's birthday, and wow…what a present!  Her presence alone fills the entire space around her, a cherry on top of how correct she is.  Poppy won the Morgan IBC at Dressage at Devon to start her show career!  We look forward to this little girl's career as she grows up – she will make a splash!
Windfield Mariah
"Mariah" came to us in May of 2022 after Jen saw her sales ad and was intrigued by her pedigree, rich in Triple S, lines we have been very interested in adding to our program.
She is the kindest, most willing mare and a beautiful mover.    Most recently, she competed at Dressage at Devon's breed show, where she was the highest scoring Morgan at the show.  We are so excited for this special mare's future, and can't wait to see what 2023 has in store for her!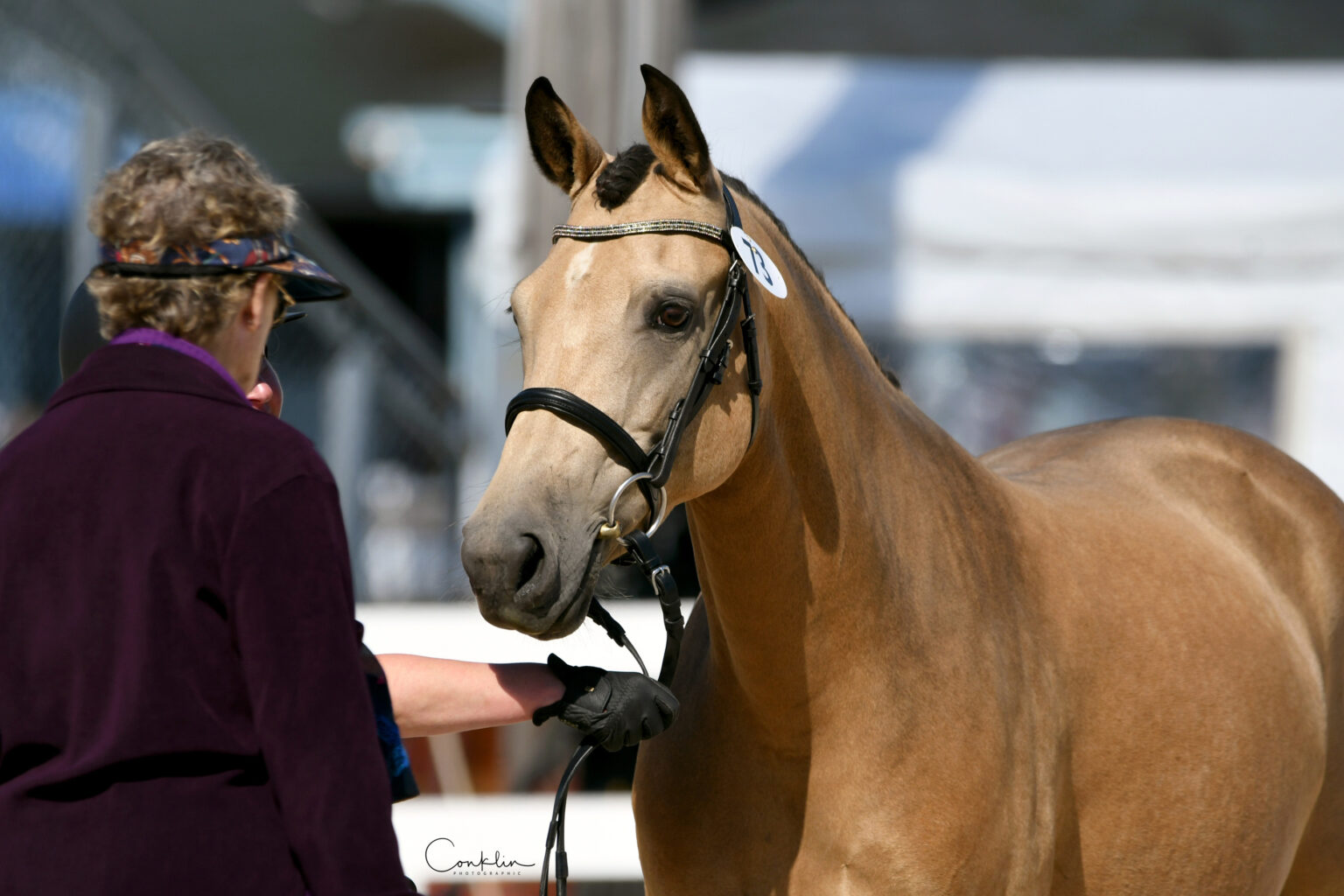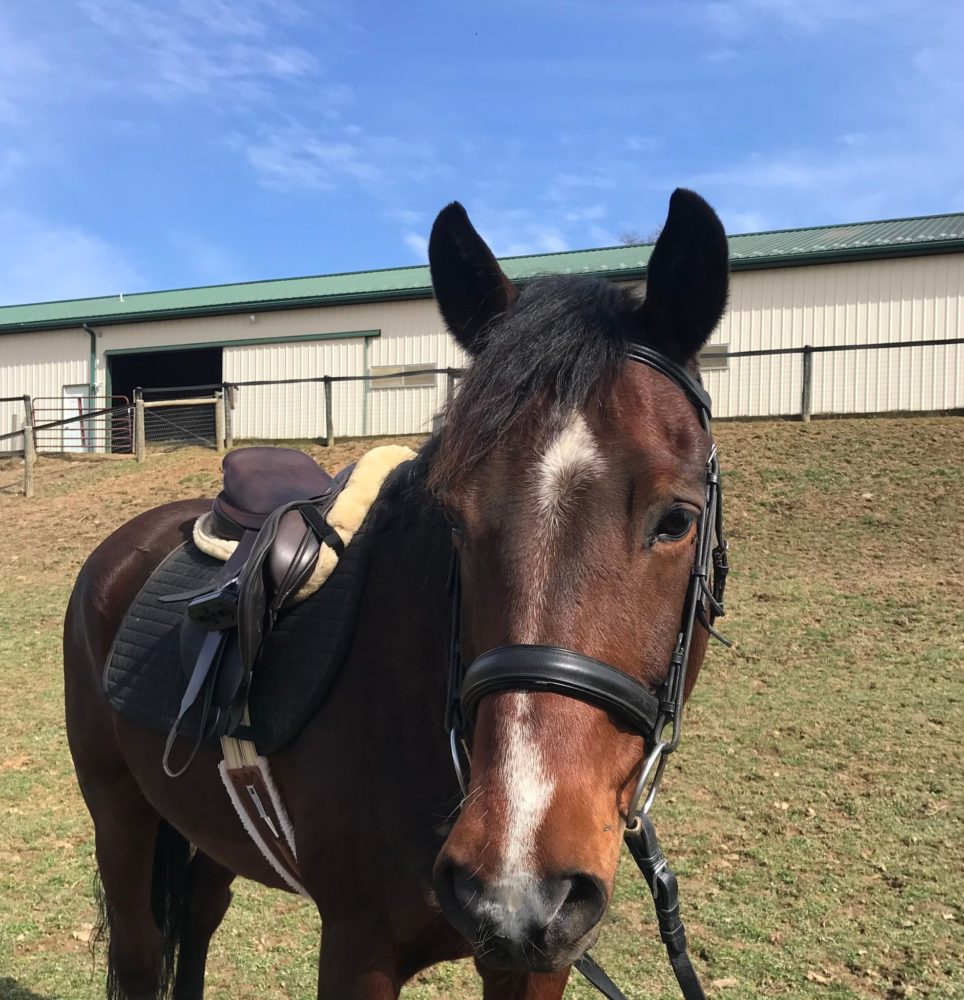 BDS Silhouette's Prestige
Jen met "Sheldon" in the fall of 2021, when he came for carriage driving school.  One of those horses who oozes presence, he drew her eye right away, and of course she thought, "Morgan?…Statesman?"  Right on both counts.  They visited often over the months when Sheldon was in training, and when he needed some new digs, the answer was absolutely yes!!  Sheldon joined the Figment family in March of 2022, and no one was shocked when he and Jimmy became fast friends.
By Statesman's Silhouette, his movement and presence comes very naturally, and his big personality fits right in!  We can't wait for our adventures with this fun guy.