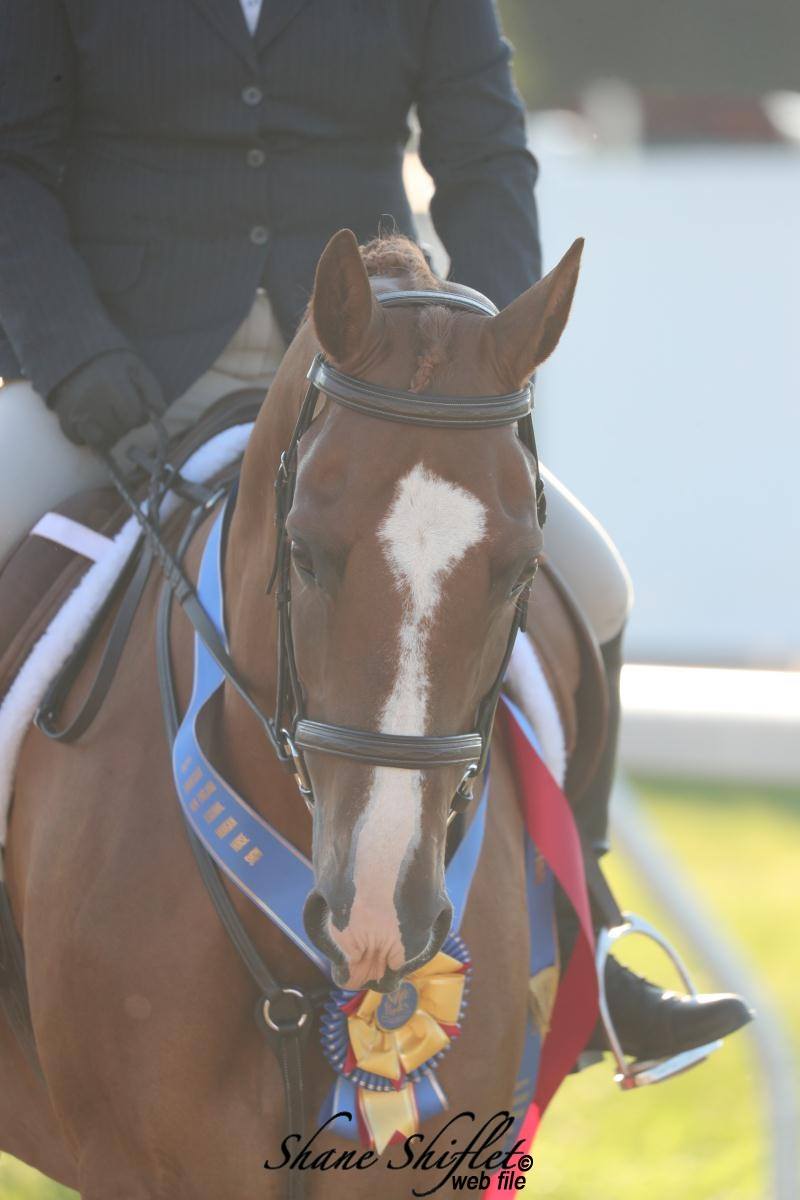 HJA Sundust
"Jimmy" is undoubtedly one of a kind, and is one of the biggest reasons we have started Figment Morgans. As Jen's main competition partner, he has excelled at everything he has been asked to do – eventing, dressage, working hunters, fox hunting, western dressage!…you name it, Jimmy will do it with energy, a sense of humor, and opinions (he is usually right).
Perhaps more importantly, he's also the greatest friend. In our mind, Jimmy is the ideal partner for competition and companionship, and we hope we are able to produce horses with a fraction of his versatility and kindness.
Jimmy and Jen made the best of the 2020 show season, from open shows to our favorite Morgan shows. Jimmy continues to be a wonderful dressage horse, and has taken to becoming a hunter like a rock star. He had a great show at a new venue for us, Buckeye Morgan Challenge, as well as open competition. With his 2020 results, Jimmy is now a four time USEF Regional Horse of the Year.
Most of all, he is healthy, happy and a very special friend (not to mention a wonderful traveling companion). We are beyond proud, and very excited to see what the 2021 brings for us!
Blitzen Golden Legacy
"Clara" came to us in January of 2018 after searching for a weanling filly.  Our friend Caylyn Walker at Blitzen Morgans had just the girl!
Clara is a smart, talented filly who enjoys a variety of jobs.  She had a great year in 2020, her second season of showing.  Clara had her first dressage tests at both open and Morgan shows, as well as USEA's Future Event Horse series.
Secretly, we think she mostly enjoys the preparation, as she is a knock-out in braids! She brings us great joy with her sense of humor and excitement for new experiences.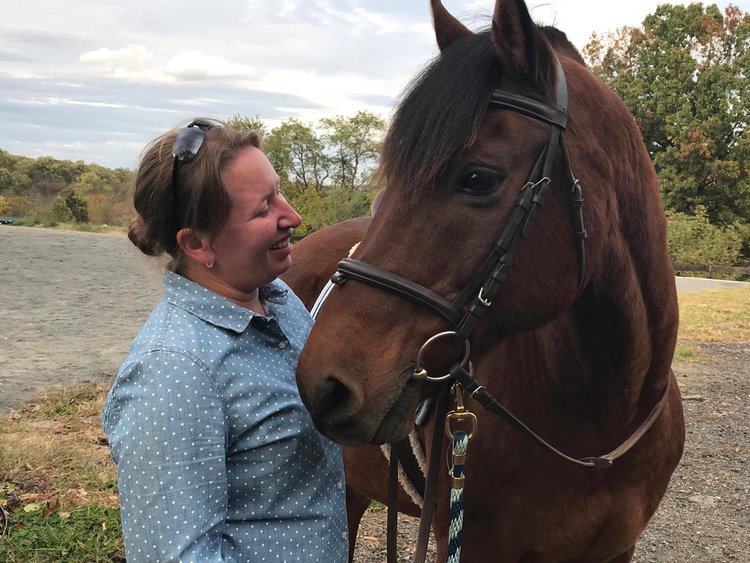 Kings Nineth Knight
"Arthur" comes to us courtesy of our friend Kate Holloway, who generously gave him to us as a companion and light riding horse.  Arthur is a good buddy to have around!  He will always make you smile with his silly sense of humor, BUT it also turns out that we struck gold with this wonderful, sweet boy.  He is "Coach Arthur!"  Or, depending on the day, "Grumpy Uncle Arthur."  There is no one better suited to bring along sassy babies and teach them the ways of the world (but also love on them and protect them when they need it, too).  We are so fortunate to have this wonderful boy to love.
Coachman's Tsunami
"Sue" is the realization of a dream for Jen (and we think Shawn is quite smitten at this point, too!).  With over 15 years of experience with the Morgan horse, it's time for us to commit to reproducing qualities we firmly believe in and love so much in a horse.  Jen has long admired Sue's offspring, having had the pleasure of meeting or staying in touch with almost all of her foals.  Magically, she is now here with us at Figment Farm, thanks to our friends at Blitzen Morgans!   She is a wonderful, loving mare and an incredible mother.  We are so proud to have her here with us.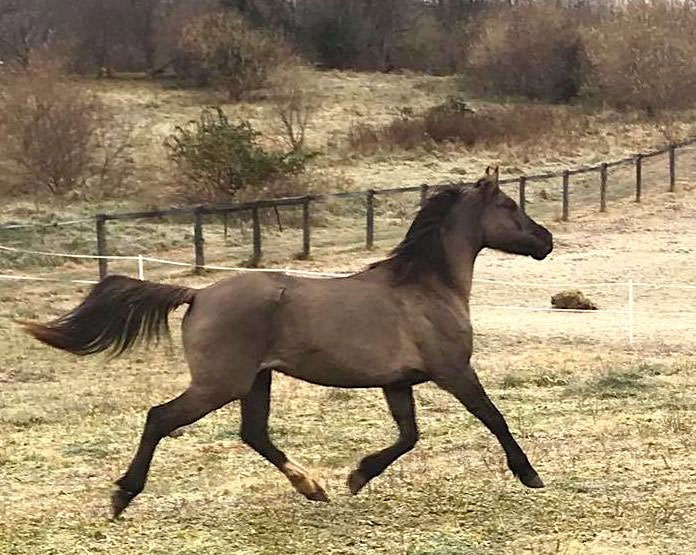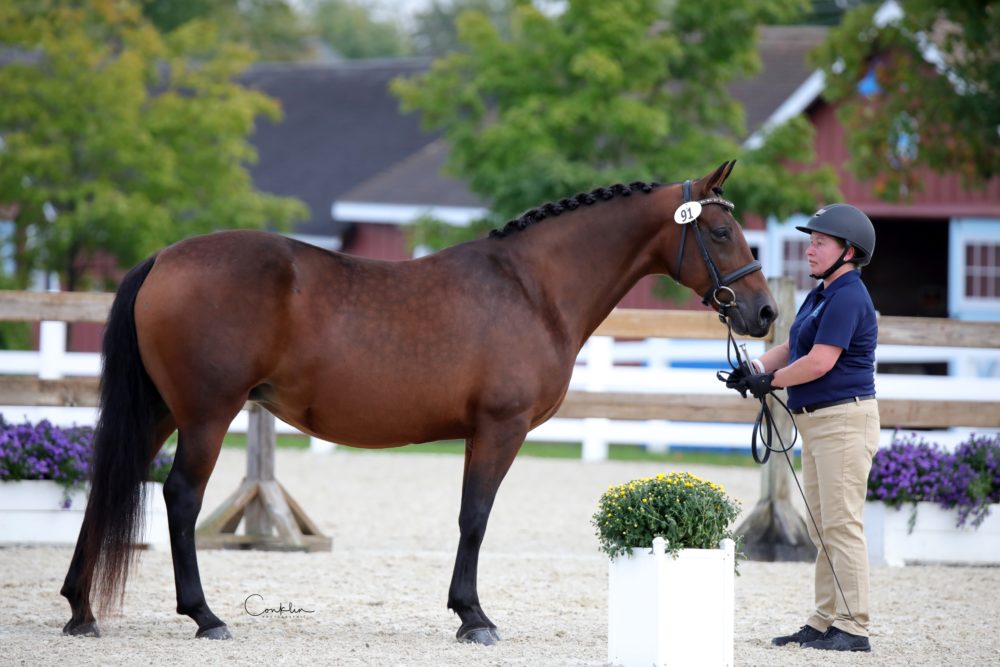 Battersea Zipper
Miss Zipper is one special girl…so special, in fact, that she convinced Jen to learn HER sport (driving) and consequently, Jen is now smitten with CDE.  Zipper is a mare that loves her job, and she is so thrilled to be back to work as a driving horse.  She gave us a wonderful filly by Ensigns Majestic Heir this past May, Figment Fiona.  Zipper had a great 2021 Dressage at Devon with many nice ribbons, and we are very much looking forward to her first year as a CDE horse in 2022.
Figment Ready Player One
"Artemis" is a dream come true for Figment Farm!  She is our first foal here on the farm, and we are just so proud.  Artemis is a 2020 grulla filly by RG Denmark's Justa Farmer, out of our Coachman's Tsunami.  
She is big, strong, healthy, and full of energy!  Artemis is very independent, and loves exploring as much as possible.  She has already proved to be exceptionally trainable in her first few weeks of life, and very much enjoys the company of people.
We are so thrilled with this filly.  She certainly is all Morgan in her personality, friendliness, and bold attitude!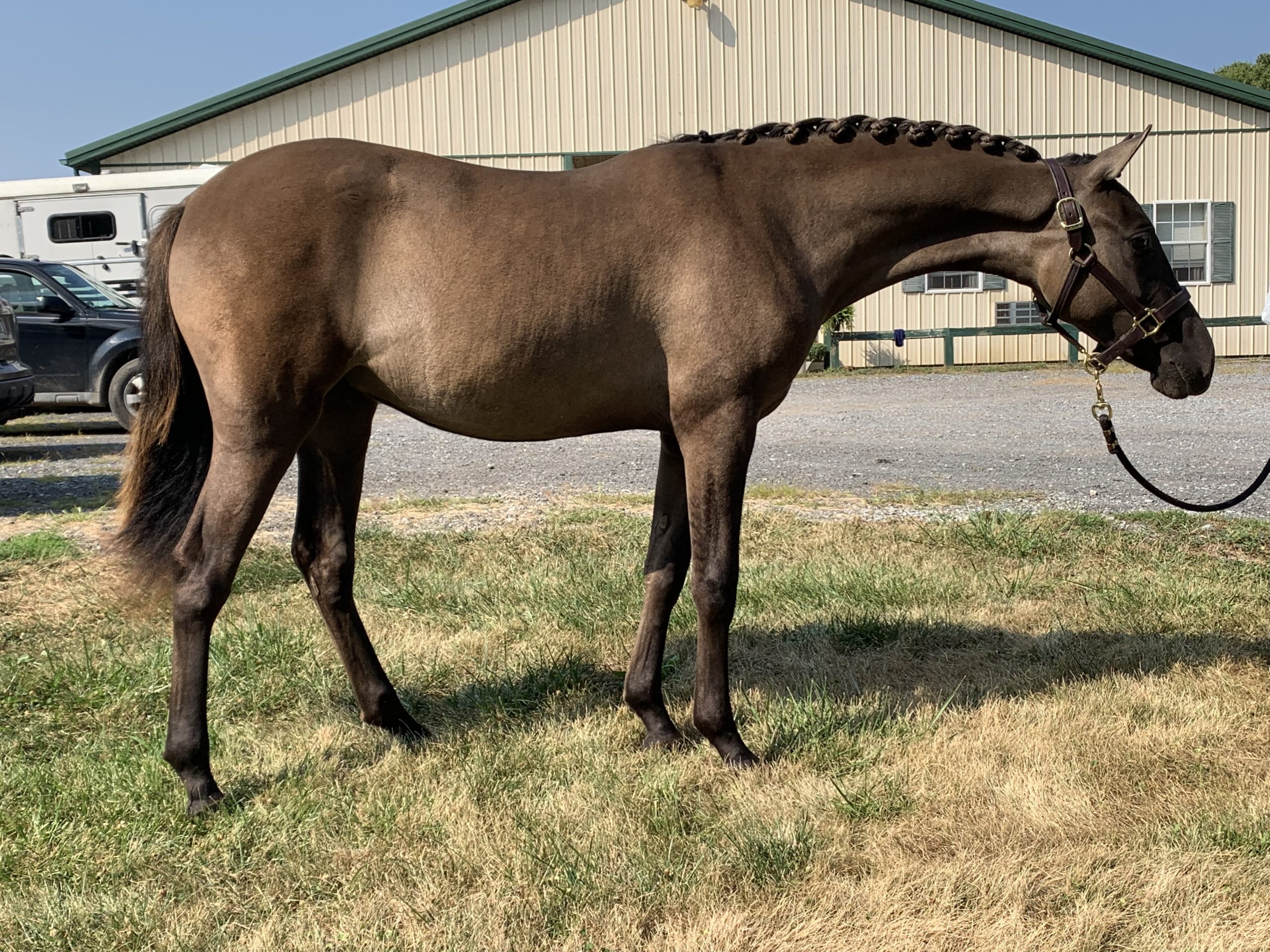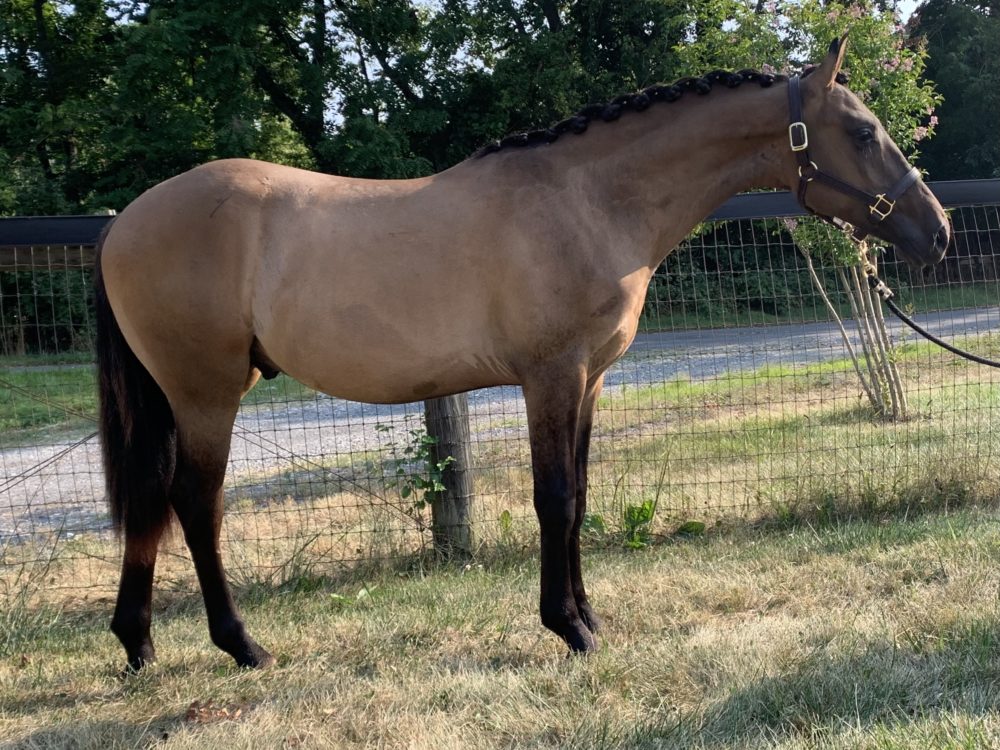 RG Denmark Navigator
We are so excited to welcome "Dash" to our family.  Dash is a 2020 bay dun colt by MUR Royal's Joyride, out of RG Denmark Sweet Caroline.  He comes to us from our friends the Grundens' in Nebraska, and made the trip east in November.  Dash has a fantastic temperament, and true to a Morgan, he is already enjoying his lessons in-hand, and is a very curious colt who enjoys learning.  We think his future is very bright!
Magnificent Black Chip
"Chip" came to us in June of 2020, and he is one of the sweetest horses we have ever met!  This guy has a face guaranteed to make you smile every time you see him.  We understand his background to be in driving, and so he spent Fall of 2020 in training to see what he knows.  Chip is very smart and likes to learn, and had a driving refresher before the worst of winter.  He is also very fun to ride!
He comes from some of our favorite classic bloodlines, such as Caduceus and Funquest among many others, and we enjoy having this handsome guy here with us.